Design and Consultancy of the component tooling
The HCM design team engage at an early phase within the customer component design process to add value to ensure the product is capable within the production environment. Using latest 3D CAD/CAM software and years of experience we make sure new products are designed on time and on cost for rapid product introduction by assisting the customer during this phase.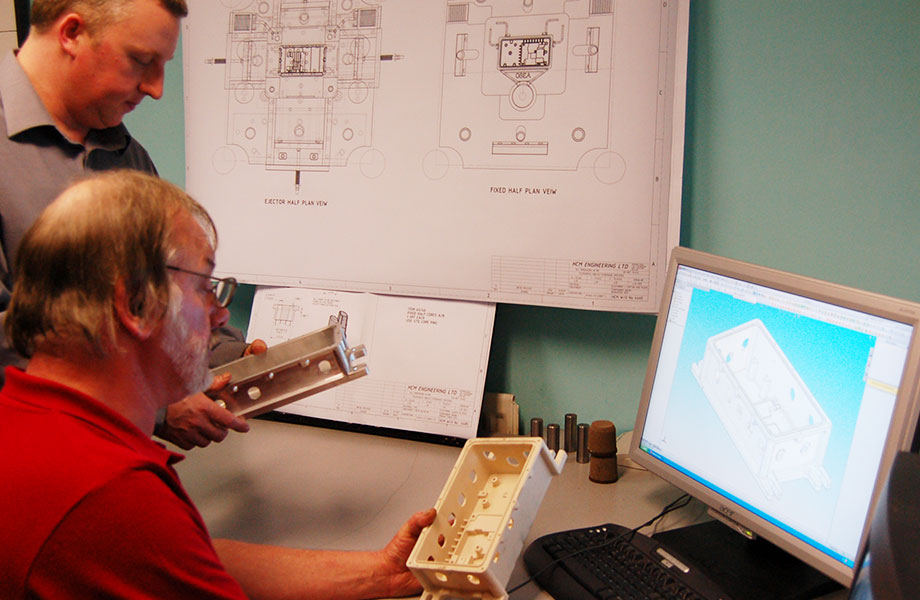 Tooling Simulation
Magmasoft is used in conjunction with our design engineers to ensure tools are proven and simulated to enable right first time parts to be produced.
We liaise with the customer to provide the robustness simulation test of the complete tool to prove the capability before commiting and cutting the hard tooling.
Additive manufacture of prototypes
Once the tool design has been completed to suit the component and forming process we can provide prototype parts for test builds, athestic appraisals or engineering reviews.
Metal printed tooling parts with conformal cooling can be developed to be incorporated into the final tooling solution. This enhances the performance of the tools for higher output and quality of products to be produced.